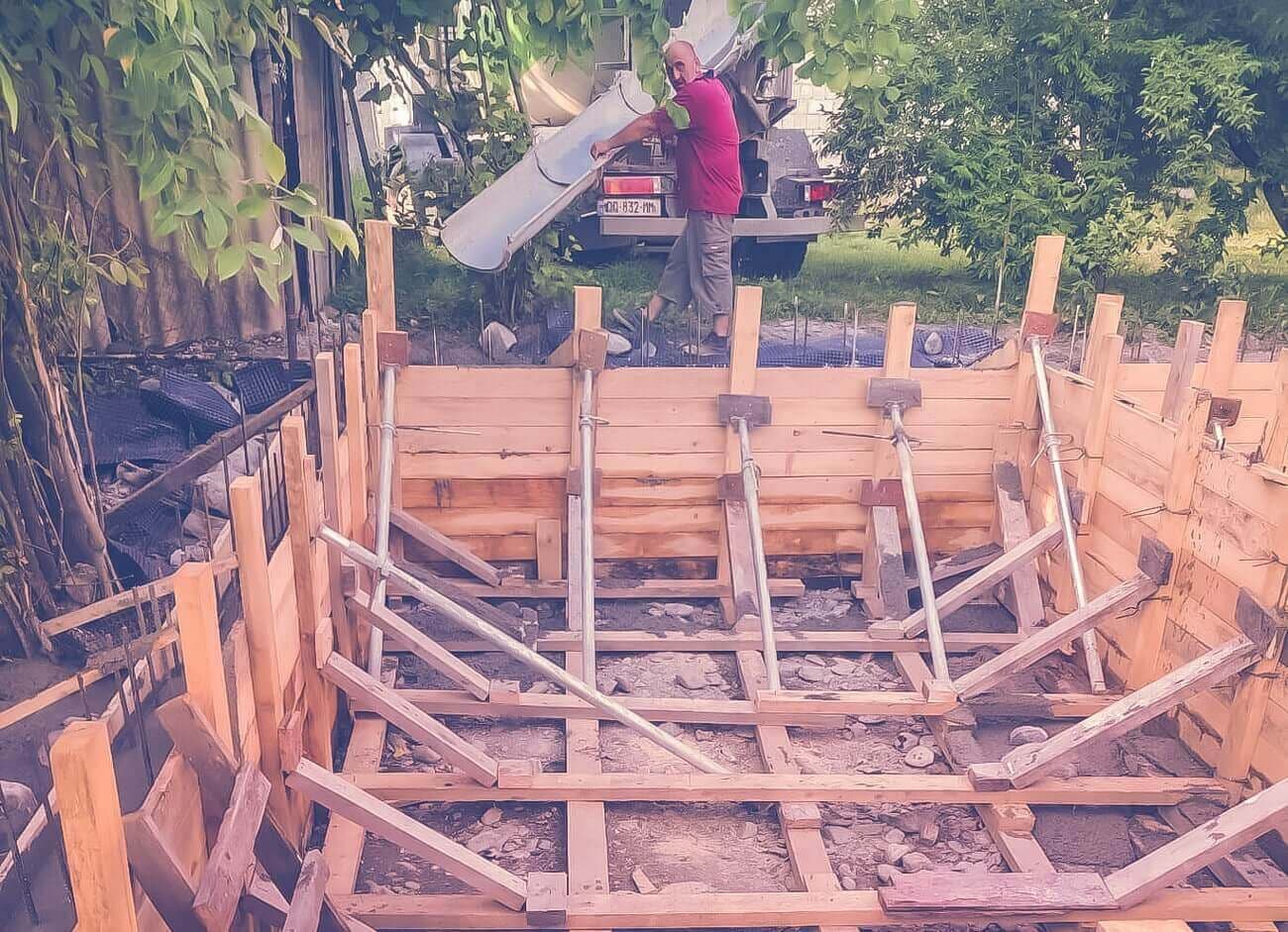 Cellar construction has started
In spring 2022 we have started the construction of our Marani which is the Georgian word for wine cellar. The Marani is located in Eniseli, a village in the Kvareli Municipality belonging to the Kakheti wine region.
The wine cellar, which is expected to be completed by the end of August 2022, will consist of three different rooms: In the first room (20 m2), we will produce red wines in both clay amphorae (Kvevri) and stainless steel barrels. The second room (35 m2) is dedicated to the production of white wines. There will be a total of 12 Kvevris and some stainless steel barrels. The function of the third room (21 m2) will be to store and age the wine bottles.
All three rooms will be equipped with separate climate control systems that allow us to control both temperature and humidity in all rooms individually. Thanks to this solution, we ensure that we can always create the desired climate for each type of wine and each stage of the process (alcoholic fermentation, malolactic fermentation, aging, storage).
Once our new wine cellar is completed, we will be able to increase our production capacity from 3,000 to 10,000 bottles per year.