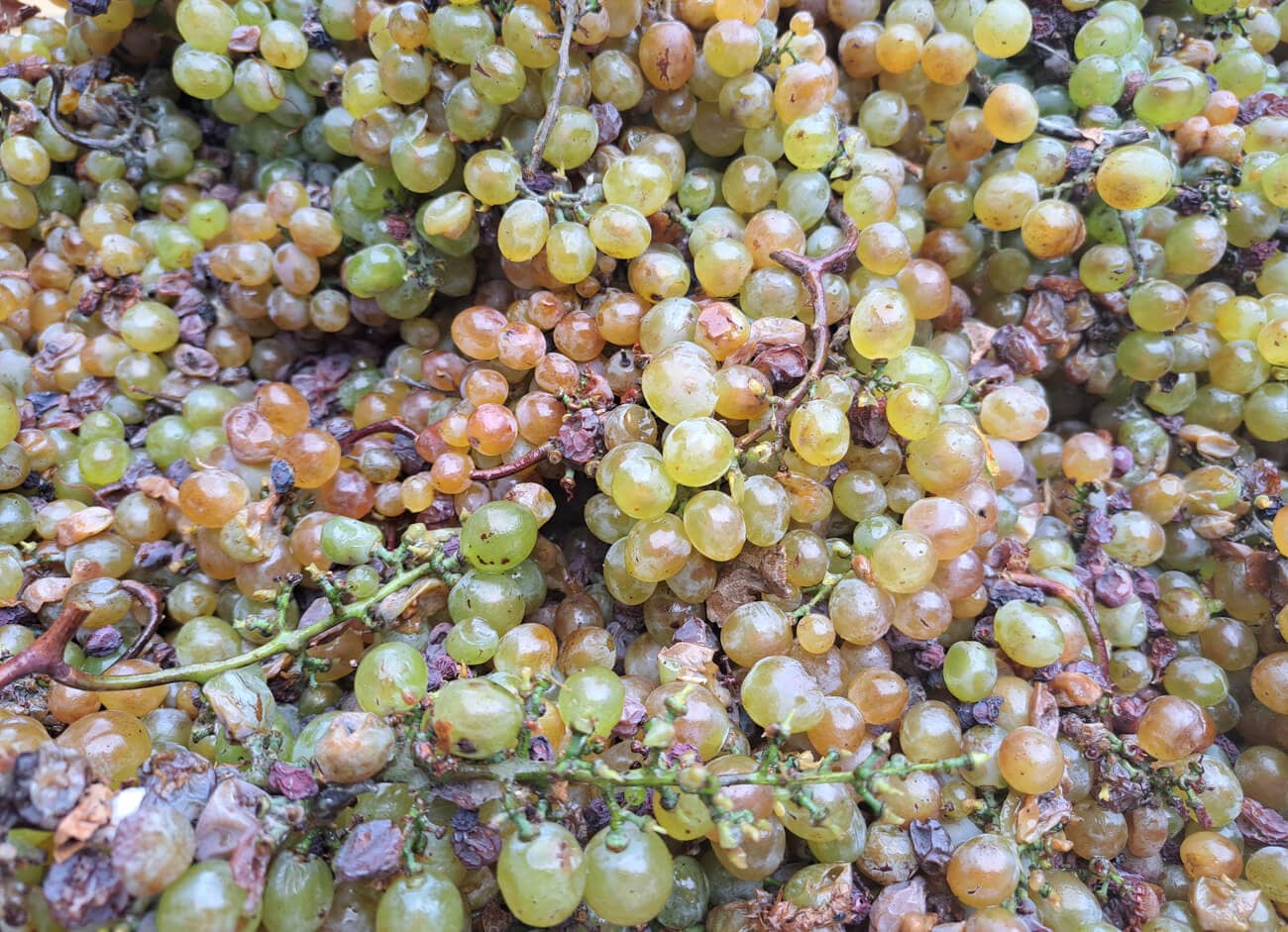 First white wine production has started
This year, for the first time ever, we were able to harvest the white wine varieties Kisi and Rkatsiteli from our own vineyard. After having planted a vineyard with those two varieties in 2020, we could harvest for the first time.
For each variety we pressed just under a ton of grapes and put the mash for fermentation in a 1000-liter Kvevri (Rkatsiteli) and 800-liter Kvevri (Kisi) respectively. At the end of fermentation, we separated the two wines from the must and put them into smaller 400-500 liter Kvevris. There they will now age until next spring or summer.
Besides, the 2022 vintage will give us about 150 bottles of Saperavi (red wine) and a very limited quantity of 10 bottles of Jghria.
You can order all these wines in our online store from autumn 2023. Already available are the Saperavi wines of 2021. Delivery for the time being only within Georgia and to Switzerland.