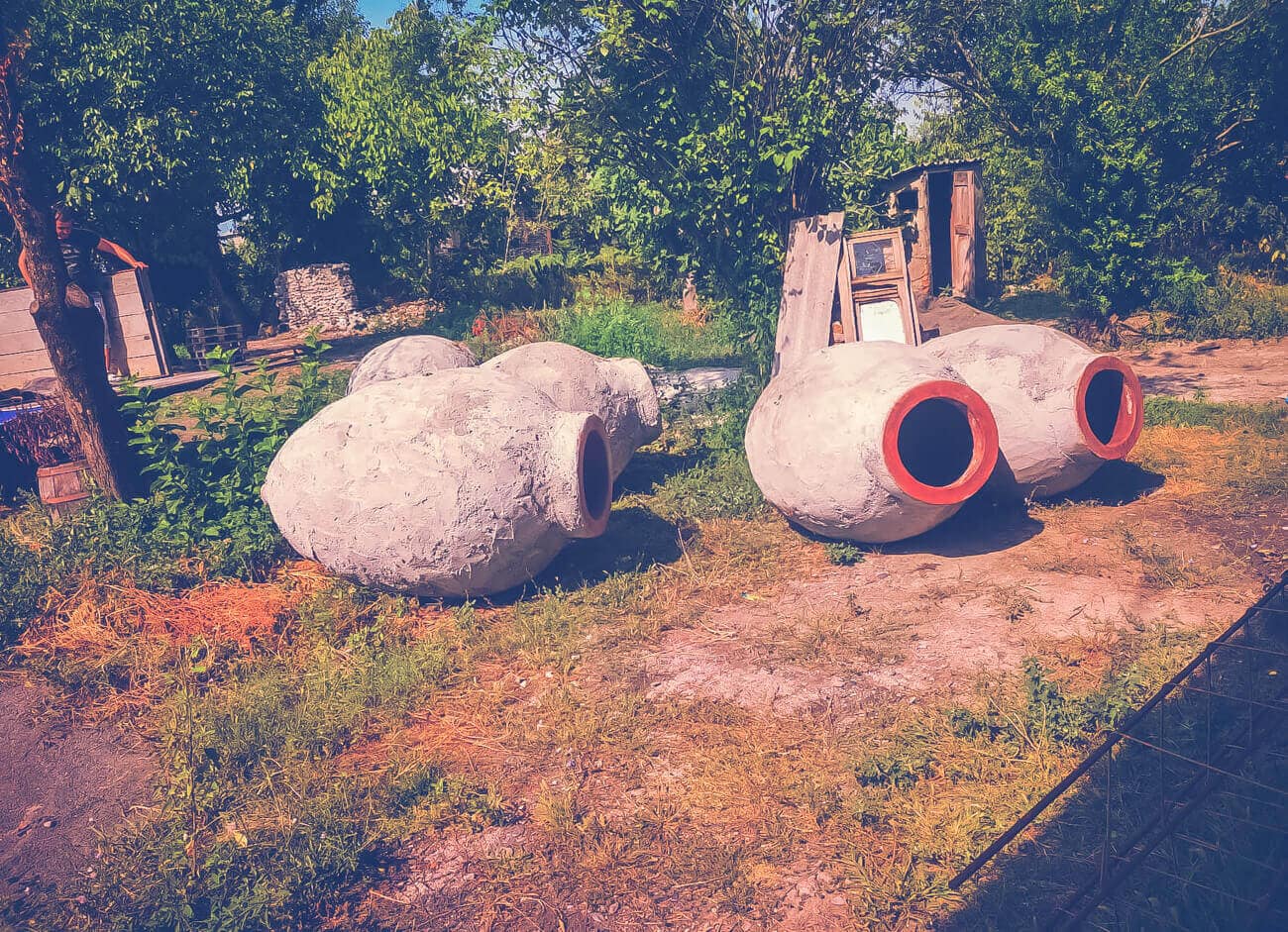 Our 12 Kvevris have arrived
Today started with a very special highlight: Our 12 new Kvevris arrived in Eniseli.
Kvevris are the traditional Georgian clay amphorae that, inside the wine cellar, are buried in the ground and then used for fermentation and sometimes storage of wine. Archaeological findings have shown that people on the territory of today's Georgia used this method already 8,000 years ago.
Our Kvevris were made by Giorgi Kapanadze, a craftsman from the western Georgian region of Imereti. The Kvevris have four different sizes such as 1'000l, 800l, 500l, and 400l. We will use them all for the production of our white wine varieties.